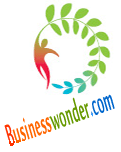 Rights of Promoters of a Company - Indian Companies Act, 1956
The promoters have certain rights. They are:-

Right to receive preliminary Expenses
The promoters are entitled to receive all the expenses incurred for in setting up and registering the company, from Board of Directors. The articles will have provision for payment of preliminary expenses to the promoters. The company may pay the expenses to the promoters even after its formation, but such payments should not be Ultra Vires the articles of the company. The Articles may have provision regarding payment of fixed sum to the promoters.
Right to recover proportionate amount from the Co-promoters
The promoters are held jointly and severally liable for the secrete profits made by them in formation of a company. Therefore if the entire amount of secret profits is paid to the company by a single promoter, he is entitled to recover the proportionate amount from co-promoters. Likewise the entire liability arising out of mis-statement in the prospectus is borne by one of the promoters; he is entitled to recover proportionately from the co-promoters.

Right to Remuneration
The promoter has the right to paid remuneration for the efforts. It may be fully or partly paid shares. If there is no agreement, the promoter will not be entitled to receive remuneration.

Disclosure of remuneration paid to promoter
The remuneration or benefit paid to the promoter must be disclosed in the prospectus, if it is paid within two years preceding the date of the prospectus.