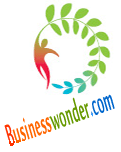 About Us
Hi,
Welcome to Businesswonder.com...!!

Businesswonder.com is our humble attempt to give you professional services and idea for setting up and run a business organization or Charity Organization, to expose the opportunities available and the ways to do the businesses in different models. Information about various businesses, free Business directory, Free Advertisement Options are also included in the portal for maximum help to the users. We are trying to list maximum Live Tenders to give you opportunity to pick business.

Many of the business ideas given here are purely from experience of different professionals or team members.
Businesswonder.com has highly experienced team to coordinate with Advocates, Chartered Accountants, Company Secretaries, Cost Accountants, IT Professionals and professionals have expertise in various other fields to clear doubts and for providing various professional services for setting up and maintaining Business and Charitable Entities.

Remember, success is with people who do anything with a difference and for success "Right decision at Right time" is necessary.......
With Best Wishes,
Businesswonder Team
Part time Income
Startup Idea for Business