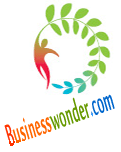 Register your property at the actual sale price, else more liability will follow
The first question while finalizing a property deal for many buyers and sellers is "how much in white" and "how much Black". i.e. how much black money will be paid to execute the sale deed. People take extra ordinary initiative to register the property at circle rate and to pay the balance amount of sale value in cash, just to save a small percentage of stamp duty. Let us analyze the impact of such transaction.
Tax Implication
Suppose you have purchased a property for Rs. 50 lacs and registered it for Rs. 20 lacs and paid the balance amount in cash.

You have saved 5% or 6% of stamp duty. But what is the tax impact on this improper transaction.
Suppose you sold the property after 3 years for 20% margin. If you register the sale deed for its full value, your Capital Gain tax liability will be on Rs. 40 lacs (Rs. 60Lacs (Sale Value) - Rs. 20 Lacs (Registered Purchase Value). You have not saved anything through this transaction and created huge tax liability.

If you did the same transaction in a property way i.e. at the time of purchase you have registered the property for its full purchase value and paid stamp duty, your capital gain tax liability on sale value will be a very small amount after indexing. Here you have saving of very big amount than you saved in stamp duty.

Authenticity of Transaction
If you show have shown lesser amount in the sale deed at the time of purchasing property, anybody can question you for purchasing the property at low value. You may have paid the market value, but as per the record you have paid lesser amount and anybody can raise question about authenticity of the transaction and may cause blackmailing you.
Property Loan
Showing full purchase value in sale deed will always help you to get maximum amount of property loan.

Question of Black Money
When you pay part of purchase cost of the property in cash and not shown in sale deed, the money you paid will always be counted in Black Money. This will be considered as violation of different laws and will result in harassment and financial liability.

So, do every transaction with care and believe only in genuine transaction.