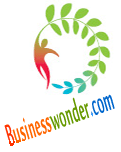 Directors meeting requirement as per Indian Companies Act, 1956
Those who are doing business in companies should be aware of the statutory requirement of holding meeting of directors of a company.
Minimum Number of Directors Meeting in a Year
Every Company is required to hold at least one meeting in every three months and at least four meetings in a year. The Notice of every meeting of the board must be given in writing to very director for the time being in India.

Default in sending notice to Directors
Every officer of the company whose duty is to give notice and who fails to do so shall be punishable with fine which may extend to one thousand rupees.

Quorum of the Meeting of the Board
The quorum for the meeting of the board shall be one third of its total strength (any fraction shall be rounded off as one) or two directors whichever is higher. Where the quorum cannot be formed, because of interested directors under section 300, then the number of the directors who are not interested presented at meeting being not less than two shall be the quorum.

Meeting could be held for want of quorum
If the meeting could not be held for want of quorum, then it stands adjourned till the same day in the next week, at the same time and place.

Procedure for conducting the meeting of Directors
Procedure for conducting the meeting of Directors is generally provided in the Articles of Association. The resolutions may be passed at the meeting or be circulating. Where the resolution is to be passed by circulation, it must be circulated in draft, together with the necessary papers if any in all the directors and must be approved by majority of them who are entitled to vote on the resolution.