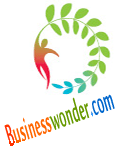 Section 86(10) Any person furnishes a false, misleading or deceptive DVAT Return under the Act or omits to file return: Penalty u/s 86(10)
Section 86(7) Any person falsely represents that he is a Registered Dealer of Delhi Value Added Tax: Penalty u/s 86(7)

Penalty Under Section 86(7) of Delhi Value Added Tax Act
Default
Any person falsely represents that he is a registered dealer under Delhi Value Added Tax (DVAT)


Amount of Penalty
Amount equal to the tax wrongly collected or Rs. 1,00,000/- whichever is higher.

Maximum Amount of Penalty Rs. 1,00,000/- or amount of tax wrongly collected whichever is higher.