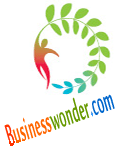 Section 86(10) Any person furnishes a false, misleading or deceptive DVAT Return under the Act or omits to file return: Penalty u/s 86(10)
Section 86(23) Any person organizes exhibition cum sale in Delhi and fails to Comply with Delhi Value Added Tax Act
Penalty Under Section 86(23) of Delhi Value Added Tax Act

Default
Where any person who, whether as principal, agent or in any other capacity organizes any exhibition-cum-sale in Delhi and fails:

(a) to furnish any information in respect of the goods brought or kept in stock or sold by any participant before or during or after the exhibition; or

(b) to ensure that all such participants in the exhibition cum sale have obtained registration under this Act and paid due tax; or

(c) to permit inspection of the business premises or goods or account and records of the participants; or

(d) to permit inspection of accounts and records of the organizer in respect of the exhibition-cum-sale.

Amount of Penalty
Rs. 50,000/- or a sum equal to the amount payable on such goods if such of goods were sold in Delhi, whichever is greater.

Maximum Amount of Penalty : Rs. 50,000/- or amount of tax payable whichever is greater.