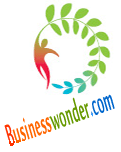 Startup cost of Housing Business
Housing Project business have different kinds of setting up expenses like cost of land, approvals, construction cost etc. Initial investment for this project is too high. But the recurring income in different modes are there for running and maintenance of the project after sales.
The startup cost including cost of Land, Construction Expenses, Approvals, staff, computers, software, Generators and Equipments and furniture.
Urban Areas

Commercial Complexes & Business Centers

Other Places

Rs. 500,00,00,000/-

Rs. 450,00,00,000/-

Semi Urban Areas

Commercial Complexes & Business Centers

Other Places

Rs. 450,00,00,000/-

Rs. 400,00,00,000/-

Rural Areas

Rs. 400,00,00,000/-