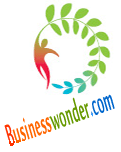 Startup cost of Foreign Exchange Company
Foreign Exchange Company can be started with office space of 500 sq. feet or more.
The startup cost at minimum level including rent of office space, original software, staff, computers and furniture. This business can be started in big volume according to the financial soundness of the entrepreneur.
Urban Areas

Commercial Complexes & Business Centers


Other Places

Rs. 10,00,000/-
to Rs. 50,00,000/-

Rs. 9,00,000/-
to Rs. 45,00,000/-

Semi Urban Areas

Commercial Complexes & Business Centers

Other Places

Rs. 8,00,000/-
to Rs. 40,00,000/-

Rs. 7,00,000/-
to Rs. 30,00,000/-

Rural Areas

Rs. 7,00,000/-
to Rs. 30,00,000/-