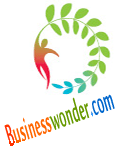 Rule 1 of Income Tax Rule 1962 - Short Title and Commencement
Short Title and Commencement of Income Tax Rule 1962

Rule 1 of Income Tax Rule 1962 defines the how the income tax rules created by Central Board of Revenue by exercising its power conferred by section295 of Income Tax Act, 1965.

Provisions in Income Tax Rules 1962 related to Rule 1 is as under:

In exercise of the powers conferred by section 295 of the Income-tax Act, 1961 (43 of 1961), and rule 15 of Part A, rule 11 of Part B and rule 9 of Part C of the Fourth Schedule to that Act, the Central Board of Revenue hereby makes the following rules, namely :—

Part 1
Preliminary

Short title and commencement.
1. (1) These rules may be called the Income-tax Rules, 1962.
(2) They shall come into force on the 1st day of April, 1962.