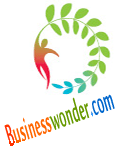 Rule 5AA Prescribed authority for Investment Allowance: Rule 5AA of Income Tax Rules 1962
Investment Allowance, Prescribed authority
Rule 5AA of Income Tax Rules 1962 defines prescribed authority for Investment Allowance Income Tax Act.


Provisions in Income Tax Rules 1962 related to Rule 5AA is as under:

Prescribed authority for investment allowance.
5AA. For the purposes of sub-section (2B) of section 32A, the "prescribed authority" shall be the Secretary, Department of 94[Scientific and Industrial Research], Government of India.