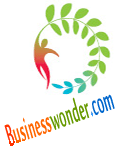 Work from Home
---
Their are millions of people who likes to work from home without disturbing their routine work at home. Genuine business of work from home can achieve un imaginable growth in short period. Major jobs which can be offered to work from home are:
Data Entry, Data conversion and Typing work
Many of the Business Process Outsourcing (BPO) are offering services for data conversion work. When they get data in bulk quantity, they may give it for typing or converting it to to people who work from home. Data conversion work is like converting jpeg/ pdf files to word or text format by typing. Another work is converting of medical book pages into text and another e-library project. The data conversion works are flexible in some organisations as the employees may choose work with weekly or monthly submission schedules. Few companies are offering single PC work at home option and bulk project offer for Business Process Outsourcing (BPO) firms looking for projects in non-voice data entry / data conversion section.

In Optical Character Reader (OCR) based Data conversion, data processing work
Work of data conversion from JPEG/ Tiff to word or text format can be done by using Optical Character Reader (OCR) software. OCR software automatically converts the image files into text format. The work have good earning possibilities and is recommended for those who are not so good in typing. For this service OCR software has to be procured to start the business.

Medical Transcription work
Some companies are offering medical transcription work at home. Medical transcription from home is way popular and many Medical transcription workers earn fairly handsome amount of money by doing MT work at home. Some companies are providing training for Medical Transcription. The earning potential in this job is fairly high considering that generally a good HBT (home based transcriptionist) earns around 25 to 35 thousand INR per month depending upon accuracy.

Online Internet based Advertisement posting work
This is another internet based job where people get paid for every post made. This work can be done on part-time basis from home. Some companies are offering referral commission for referring people to this job.


HTML Tagging work
This is a full time work at home. Some companies use converted data for making websites for e-library and other projects. For this work the company will provide typed text files with instructions for coding or adding HTML Tag.

Article writing from home
If you have good writing skill you can write articles from home. These articles are generally using for websites. You can write on numerous topics and according to the quality of work you will get return. Some companies are offering integrated referral programs with Article Writing in which you will get referral commission from the part of money earned by the person you referred.
Paid surveys and paid to surf work
Some companies are offering payment for taking surveys and surfing.


Caution
For all the above works reliability of the company is to be checked prior to entering into job agreement. Many companies are asking for registration fee at the beginning. If you take paid registration, they will site mistake in your work and reject your work by showing reason as not enough quality level, non completion of work in time etc. So, check the reliability of the company before taking any project. If the company is asking for some advance payment of money in the form of registration fee or security deposit, please deal with them carefully, because, "if the company is a reputed one they won't ask for all these things from you."