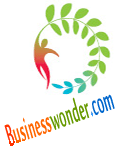 Internet Marketing Business
Internet Marketing of product is one of the most advanced form of marketing to reach the end customers.
The following steps will be advantageous for a online business website.


Domain Name
Register a name for your website. Choose a name that is short and easy to remember. When you tell other people what your domain name is, they should easily remember it, know how to spell it and know the type of business you're in.

Web hosting
Purchase minimum web hosting space from a normal web hosting company. There is no need to go for expensive web hosting at the start of your business unless you have lots of traffic. Avoid free web hosting with ads on them. It will damage the image of your company.

Face of the business
To give personality to your website decide on a spokesman for your website. This person's photo should be on the website with contact details.

About Us, Contact Us & Services
The common pages of a website are About Us, Contact Us and Services. Spend a lot of time planning the content for these pages. Make sure you give as many options as possible for people to contact you. e.g. Telephone, Fax, Email, Mail Address, Skype

Taking orders
Taking of order online may be via telephone, Paypal, credit card payment or money transfer. Have your order button displayed in an eye-catching area. Your visitors need to know exactly how to buy your products or services.

Good web design
Hire a professional designer to create your website. You need to give a corporate image that is eye-catching and exciting. Your website gives your visitors their first impression of you, which determines the number of customers you will have.

Create a free report
Valuable information can be given in the form of a pdf file. This report will contain useful information your prospects can use, with links to your website and products. The objective of the report is to show your expertise in the market and make your prospects remember you.

Squeeze page
Squeeze page is the web page which describes the benefits of the free report. It informs visitors that they can download the report free of charge and sign up to your company's newsletter, if they enter their name and email address. This is how you collect targeted email leads and add them to your auto responder account. You can regularly email good information to your list of subscribers and occasionally remind them to purchase your products and any new promotions you have.

Write articles
One of the most effective way to launch your business website is to write articles. One of the most effective ways is to write related articles in your niche and distribute them to directories linking back to your website. This will help your website rank higher in the search engines and drive targeted visitors to your website.

Press Release
To announce your website to the public, write a press release that has a news-worthy story related to your business. With this press release, submit it to as many media channels as you can.