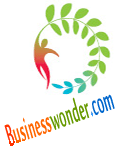 Health Care Equipments Business
Health Care Equipment Business can be done from small scale to large scale. Health care Equipments are:
Aerobics Equipment

Ankle Binder

Arm Curl Bench

Arm Exercise Equipment

Back Massager

Cable Crossover

Cardiovascular Exercise Equipment

Chest Exercise Equipment

Chest Press

Commercial Exercise Equipment

Commercial Gym Equipment

Curl Bench

Dip Unit

Electronic Fitness Cycle

Electronic Muscle Stimulator

Exercise Bike

Exercise Equipments

Exercise Mats

Facial Equipments

Fitness Accessories

Fitness Equipments

Fitness Machines

Foam Strap

Foot Massager

Foot Roller

Gym Ball

Gym Fitness Equipment

Hack Squat

Home Gym Equipment

Incline Press

Incline Weight Bench

Leg Curl Machine

Leg Exercise Equipment

Leg Extension Machine

Leg Press Machine

Manual Treadmill

Massage Equipment

Medicine Ball

Motorized Treadmill

Office Massage Chair

Physiotherapy Equipment

Power Hook

Power Rack

Pressure Balls

Row Exercise Machine

Rowing Machine

Shoulder Horn

Shoulder Press

Slimming Equipment

Smith Machine

Speed Rope

Squat Machine

Steel Collar

Strength Equipment

T Bar

Treadmill

Vibrator Belt

Weight Plates

Weight Tree

Wooden Massager

Yoga Straps

Facilities Required
Facilities Required for Health Care Equipment Business are :
Show Room
Show Room Rented or own
Staff
Expert staff for Demonstration
Receptionist (if required)
General Helper
Facilities
Telephone, Fax, Computer, Printer & Internet connection
Furniture
Opening of Bank Account
In India, Bank Account of a Proprietorship can be opened by giving the following documents:
ID Proof of Proprietor
Address Proof of Proprietor
Photograph of Proprietor
Copy of PAN Card of Proprietor
Copy of any bill raised by the firm (some banks may ask for)
But in other countries, documentation procedure will be different according to the law of land.
Advertisement
Different modes of advertisement like news paper, internet, pamphlet, hoardings etc can be used according to the budget.