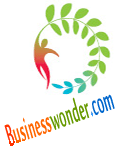 Startup cost of Non Banking Financial Company NBFC
In India Non Banking Financial Companies (NBFC) are under the strict control of Reserve Bank of India. An NBFC can be started only after getting approval from the Reserve Bank of India.

The startup cost at minimum level including rent of office space, Vehicles, staff, computers, software and Equipments and furniture.
Urban Areas

Commercial Complexes & Business Centers
Other Places

Rs. 3,00,00,000/- (Approx. US$ 6,00,000)

Rs. 2,50,00,000/- (Approx. US$ 5,00,000)


Semi Urban Areas

Commercial Complexes & Business Centers

Other Places

Rs. 2,50,00,000/- (Approx. US$ 5,00,000)

Rs. 2,40,00,000/- (Approx. US$ 4,80,000)

Rural Areas

Rs. 2,20,00,000/- (Approx. US$ 4,40,000)