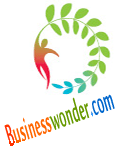 Startup cost of Commercial Leasing Company
Commercial Leasing Business in India is allowed only under a Non Banking Financial Company (NBFC) NBFC can be started only after getting approval from the Reserve Bank of India.

Minimum paid up capital Requirement of a NBFC is Rs. 2 Crore (Approx. US$ 4,00,000).
The startup cost at minimum level including rent of office space, Vehicles, staff, computers, software and Equipments and furniture
Urban Areas

Commercial Complexes & Business Centers
Other Places

Rs. 3,00,00,000/- (Approx. US$ 6,00,000)

Rs. 2,50,00,000/- (Approx. US$ 5,00,000)


Semi Urban Areas

Commercial Complexes & Business Centers

Other Places

Rs. 2,50,00,000/- (Approx. US$ 5,00,000)

Rs. 2,40,00,000/- (Approx. US$ 4,80,000)

Rural Areas

Rs. 2,20,00,000/- (Approx. US$ 4,40,000)