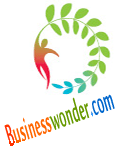 Startup cost of Depository Participant (DP)
Depository Participant (DP) can be started with office space of 2500 sft. The Depository Participant should be registered with Securities and Exchange Board of India SEBI under Depositories and participants Regulations 1996.
The startup cost at minimum level by paying SEBI Fee rent of office space, staff, computers, software Equipments and furniture.
Urban Areas

Commercial Complexes & Business Centers
Other Places

Rs. 6,00,00,000/- (Approx. US$ 12,00,000)

Rs. 5,50,00,000/- (Approx. US$ 11,00,000)

Semi Urban Areas

Commercial Complexes & Business Centers

Other Places

Rs. 5,00,00,000/- (Approx. US$ 10,00,000)

Rs. 4,50,00,000/- (Approx. US$ 900,000)

Rural Areas

Rs. 4,50,00,000/- (Approx. US$ 900,000)