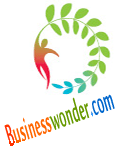 Startup cost of Banking Company and Bank
In India Banking Company Business is under strict control of the Reserve Bank of India. The initial cost and margin money requirement are much higher. Big Industrial houses should not sponsor the bank. A Non Banking Financial Company (NBFC) can apply for setting up of bank. NBFC should be acquired credit rating of not less than AAA.

Minimum initial capital Requirement of a Bank is Rs. 200 Crores (Approx. US$ 4,00,00,000) and the capital should be raised to Rs. 300 crores (Approx US$ 6,00,00,000) within 3 years of Commencement of business.
The startup cost including rent of office space, Vehicles, staff, computers, software and Equipments and furniture
Urban Areas

Commercial Complexes & Business Centers
Other Places

Rs. 500,00,00,000/- (Approx. US$ 10,00,00,000)

Rs. 450,00,00,000/- (Approx. US$ 9,00,00,000)

Semi Urban Areas

Commercial Complexes & Business Centers

Other Places

Rs. 450,00,00,000/- (Approx. US$ 9,00,00,000)

Rs. 400,00,00,000/- (Approx. US$ 8,00,00,000)


Rural Areas

Rs. 400,00,00,000/- (Approx. US$ 8,00,00,000)