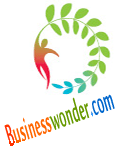 How to start Air Freight and Cargo Business
Business of providing air freight services, air cargo shipping and international shipping worldwide is a good venture having profitability. With an extensive network of air cargo carriers and ground carriers, with scheduled daily truck routes, all representing various modes of transportation Worldwide is capable of providing a full spectrum of air freight and ground services can boost the business to high. There are many very big players in this segment of business.
The air freight business requires complex support networks and the business acumen to match. Being an airfreight carrier means more than having cargo space on a plane; the idea is to fill the plane by any legitimate source, as no carrier wants to transport air. This most often means having distribution centers, offices and hubs, which serve to expedite transportation services, located as close to the market demands as possible. It requires smart backup of all of the hardware as well as integration with Web-based networks. Today, these requirements have become standard for both the integrated carriers that inaugurated them and for the individual freight forwarders.

Air Freight and Cargo business can also be done by taking agency from any reputed player in the market. Business details are:
Air Charter Services

Aircraft Charter and Jet Services

Emergency Air Charter Services

Critical Freight Shipments

International Aircraft Charter

Air Cargo Planes, Cargo Jets & Cargo Aircraft

Air Charter

Domestic & International

Import & Export

Air Consolidation Services

Express Cargo Vans & Sprinter Vans

Expedited Straight Trucks

Expedited Truckloads

LTL - Local & Regional

Nationwide LTL Service

Local Pick Up and Delivery Service

Top