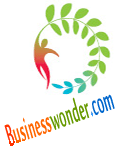 Income Tax Exemption under Section 10(8A) of Income Tax Act, 1961
Eligible Assessee
An individual who is either not a citizen of India or is not ordinarily resident in India.
or
Any other person who is not a resident of India
Nature of Income
Any remuneration or fees received under a technical grant assistance agreement, from, funds made available to international agency
Any other income which does not accrue or arise in India
Amount Exempt
Entire amount

Conditions laid down for Tax Exemption u/s (108A)
The fees or remuneration is paid for technical services rendered in India under the technical assistance programme or project.

The sum is paid directly or indirectly out of funds made available to international organization as per agreement between such organization & government of foreign state.

The technical assistance provided is in accordance with such agreement.

Any agreement for appointment of consultant shall have to be approved by the authorities prescribed.

Any other income which accrues or arises outside India is subjected to any income or social security tax in other state.