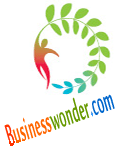 Income Tax Exemption under Section 10(32) of Income Tax Act, 1961
Eligible Assessee
An assessee referred to in section 64(1A)
Nature of Income
Income included u/s 64(1A)
Amount Exempt
Income included in assessee's income u/s 64(1A) to the extent it does not exceed Rs. 1500/- for each minor child.

Conditions laid down for Tax Exemption
Any income of minor child other than specially exempt are included in the income of the parent and any such income included in the hands of the parent shall be excluded to the extent of Rs. 1500/- for each child.