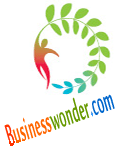 Income Tax Exemption under Section 10(23C) of Income Tax Act, 1961
Nature of Income
Income of following entities
P.M's National Relief Fund.

P.M's fund for promotion of folk art

P.M's Aid to student fund

National foundation for communal harmony

Hospital or other institution wholly financed by Central govt. for treatment of specified illness and established for philanthropic purpose only.

University or educational institution set up for education purpose and not for profit and whose gross receipt does not exceed Rs.1 crore.

Hospital or other institution set up for philanthropic purpose for treatment of specified illness and whose gross receipts does not exceed Rs.1 crore.

Other charitable trusts, universities, hospitals, charitable organization approved by specified authority

Any income
Amount Exempt
Entire income
Conditions laid down for Tax Exemption u/s 10(23)
The fund, trust university, hospitals, charitable organization requiring approvals shall make an application in prescribed form to prescribed authority for the grant of or continuation of exemption.

Exemption shall not be available for anonymous donations referred to in section 115BC.

The provisions similar to section 11, 12 or 12AA shall also apply to various institutions referred to herein.

the institutions where their income exceeds the maximum amount chargeable to tax, shall get their accounts audited.