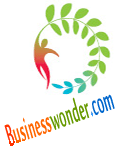 Income Tax Exemption under Section 10(23BBA) of Income Tax Act, 1961
Eligible Assessee
Authority or body established or appointed under Central, State or Provincial Acts
Nature of Income
Any income
Amount Exempt
Entire amount
Conditions laid down for Tax Exemption u/s 10(23BBA)
The authority is established to provide administration of public religious or charitable trusts, endowments (Temples, Maths, Wakfs, Synagogues, etc.), societies for religious or charitable purpose formed under the applicable laws.
The provisions of this section are not applicable to income of trusts, endowments or societies referred to above.