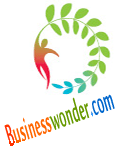 Service Tax Law Procedure -Time Limit for raising Demand
Procedure of Service Tax Law

Tax Law compliance procedure is complicated. The assessee is required to file monthly return of service tax. Further the provision related to special audit have also been strengthened.


Time limit for raising demand has been increased to 18 months. Service tax payment is further strengthened through reverse charge method is being extended. New services related to hiring of Motor Vehicles, supply of man power, works contract etc. Further in various areas service provider as well as service receiver is being made responsible for payment of taxes.