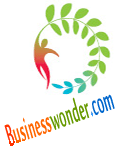 Medical treatment expenses for specified disease : Deduction u/s 80DDB of Income Tax Act
Deductions permitted u/s 80DDB of Income Tax Act
Deduction in respect of medical treatment etc. of specified disease or ailment of amount is available under section 80DDB to resident Individuals and HUF:

Amount actually paid or Rs. 40,000 (Rs. 60,000 in case of senior citizen) whichever is less.

Deduction, lower of:
(i) Rs.60,000 for Senior Citizens (60 years & above)
(ii) Rs. 40,000 for Others
(iii) Actual expenditure for medical treatment of diseases such as Cancer, AIDS and other prescribed diseases.

Deduction to be reduced by:
(i) Insurance claim received.
(ii) Reimbursed from employer.
To claim deduction medical certificate needs to be filed with Income Tax Return.