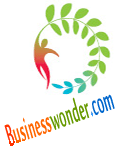 Deductions Not allowed from Gross Total Income but permissible Under Section 80-C to 80 U of Income Tax Act
Deductions permissible from Gross Total Income but when not allowed


While computing the total income of an assessee, certain deductions are permissible u/s 80C to 80U from Gross Total Income. These deductions are, however, not allowed from the following incomes although these incomes are part of Gross Total Income:

Long-term capital gains

Short-term capital gain on transfer of equity shares and units of equity oriented fund on or after 1-10-2004 through a recognized stock exchange i.e. short-term capital gain covered u/s 111A

Winnings of lotteries, races, etc.

Incomes referred to in sections 115A, 115AB, 115AC, 11ACA.115AD,11 BBA and 115D.